Regular price
Sale price
€64,95 EUR
Unit price
per
Sale
Sold out
Get your antenna up high without drilling holes. This mount has been specially designed to use on Velux type windows. For internal and external use.
Velux Window Suction Mount
Velux Window Suction Mount Bracket
Fully adjustable – more than 90 degrees of radiation.
No Holes or Drilling Required!
Extremely Easy Install.
Suction Pads rated for 100KG of weight.
40cm Height.
Excellent wind loading strength.
Thick walled 38mm diameter tubing.
Compatible with all of our

 

Helium Antenna Range. (7.5dBi, 9dBi, 13dBi not supported. Use at own risk.)
Important Note
Please read this critical note below before installation of this suction Mount product.
It is standard practice to provide a back-up securing system for any Antenna Installation which is made at height where Antenna mount failure could present a critical risk of personal harm to the public from being struck by a falling antenna.
It is therefore a condition of supplying this item and a mandatory condition of use that a back-up lanyard type wire rope or some other suitable sort of securing device is fixed and fitted to this Antenna Mount to secure it at height to mitigate any risk of Suction mount/antenna mount failure and any corresponding risk of injury to the public.
This is for public safety and is there to negate the risk of suction mount failure through changes in temperature or wind loading /vibration.
If the Antenna is mounted in an area where there is any chance of the danger to the public from an Antenna Mount failure, a securing device/restraint must be provided.
We accept no liability in the event of failure of this suction mount product. It is the responsibility of the customer/installer/user to provide a restraining device to mitigate any risk to the public of the Antenna mount failing and any risk to the public from a failing antenna.
Should you be unable or unwilling to provide this back up safety securing device to this product, please return this product to us for a full refund.
View full details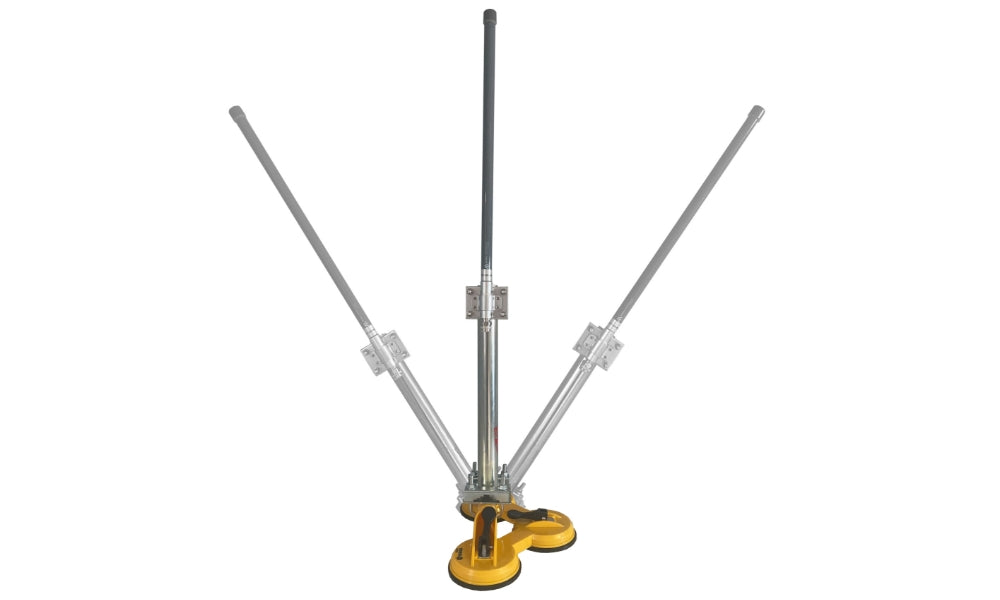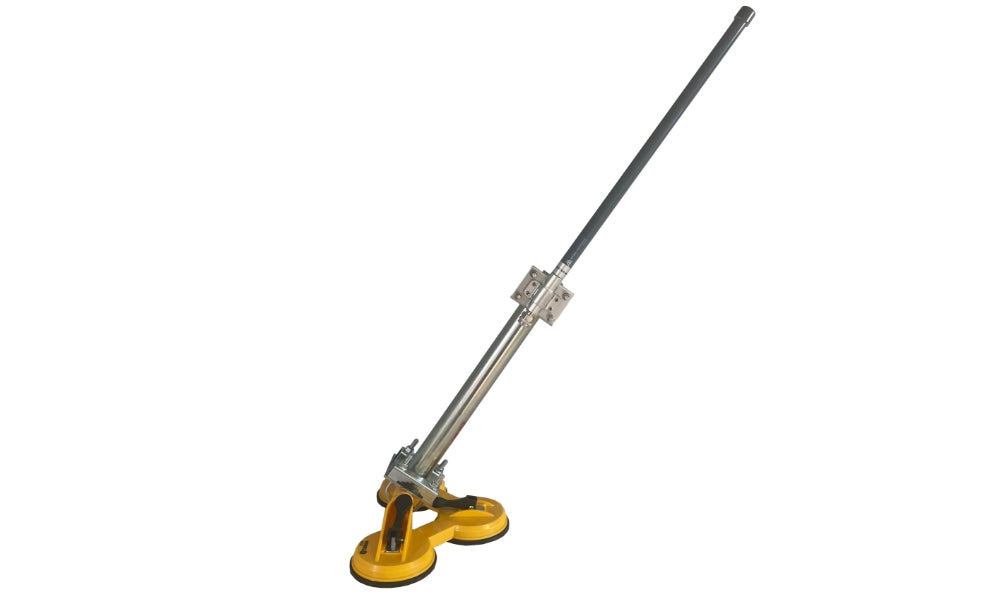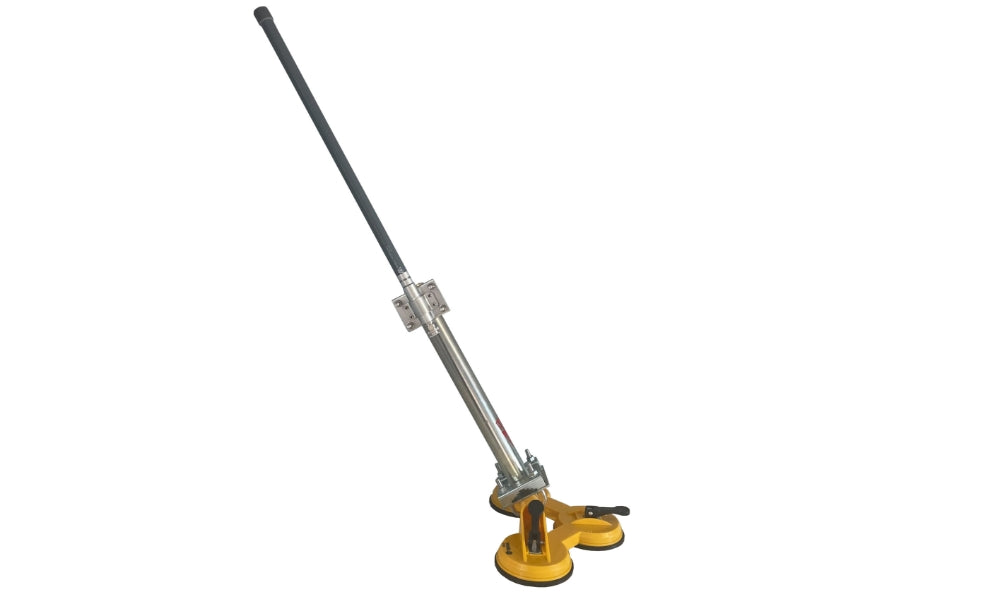 not very efficient on a metal surface
I liked the idea and I put it to use on a very high roof (much sun, wind, etc.) on a smooth metal surface. After cleaning both surfaces, I pressed the suction system forcefully to achieve a strong vacuum. At first it looked quite promising and securely fixed. However, the suction mount just lost its grip in a few days.
Maybe it would have worked better on a glass surface. For me it may be still useful as just an antenna stand. I think it may work rather well if fastened, without suction, by generous amounts of heavy-duty double-sided tape and some additional security attachment.
Hi! Here are a couple pointers when using the velux mount:
- Make sure the mounting surface is completely flat.
- Make sure that both suction cup and surface are well cleaned and dry before application.
- Make sure the suction cup is placed straight on the surface when applying the vacuum.
- Make sure to create a backup so that if the mount fails, the installation cannot fall (see important note with the product or product page).
- Make sure the pole is straight up so as not to provide leverage for any of the suction cups.
- Make sure to check every now and then whether the attachment is still securely in place.
Following these pointers ensures for optimal mounting. Thanks!
Great it survived last storm
Fast International Shipping

Easy 14 Days Returns

14 days money back guarantee*

Quick Support

Get answers to your questions fast via Live Chat, Phone or Email!