Regular price
€139,97 EUR
Regular price
€199,95 EUR
Sale price
€139,97 EUR
Unit price
per
Sale
Sold out
The 9dBi Optimised Helium Antenna offers +7% forward Power Transmission compared to alternative non optimised VSWR Antenna designs.
Results in higher coverage and Increased HNT $ revenue.
New Optimised Performance Helium Network Antennas from McGill Microwave Systems Ltd
McGill Microwave Systems introduce the 9dBi High Performance Antennas for use with the Helium Network offering superior Power Transmission compared to other commercially available alternative non optimised VSWR Antenna designs.
The new 9 dBi Antenna design has been specifically tuned to operate with peak performance over only the frequency band of interest to UK/EU Helium Hotspot operators – the UK/EU 868 frequency band.
Most commercially available Helium Hotspot Antenna designs available today are designed to be universal – meaning that the one product has been designed to cover both the European EU868 and US915 Frequency bands – resulting in designs which may be non-optimised for either frequency range.
Antenna Connector: N Male 
These optimised Antennas feature a superior VSWR performances of 1.5:1 absolute maximum – which immediately results in over +7% more transmitted, non-reflected Power from your Antenna and reduced Mis-match loss when compared to many of the commercially available 2:1 VSWR performance. According to etsi.org, this antenna may only be used to compensate for cable loss.
View full details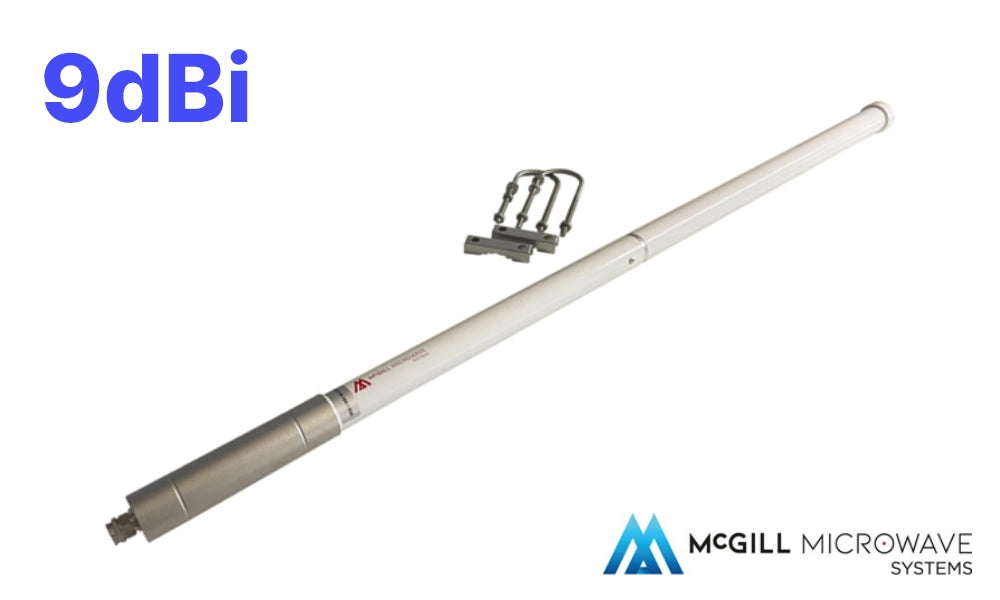 9dbi
Snelle levering en 20m na de antenne update al resultaten 💪🏼
Very good service,good antenna
I have good experience with hexaspot.
Service is very good. Good conversation and discussion which antenna to choose for my location.
Eventually the choice was the 9dBi from McGill.
Very well packed and delivered within a day.
Would buy here certainly the next time.
Best Antenna for Helium
The best antenna I've tried so far.
Highly Recommended
Best helium antenna
I bought mcgill 9db, first of all hexaspots shipping time is awesome, antenna came from netherlands to croatia in 2 days, before i switched my antenna id get 1 witness every 3 hours, and now instantly when i turned my hotspot on i got 4 in 30 minutes, insane, and signals that were before -130rssi are now -110rssi witch means that i now can witness a lot of other quiet hotspots im happy with mcgills support too, they helped me install the antenna up. Overall im happy with my purchase. 10/10 antenna best money can buy.
The best antenna for me till now!
When I received the antenna I was surprised by how big it actual was, but I was even more surprised how well it was made!
After installing the McGill 9dBi on the same antenna mast I used before with my older antenna it doubled the witnesses (important for earnings).
I am streaming my McGill antenna setup (with some more interesting data) live to YouTube. If you are interested than have a look at see it yourself at https://youtube.com/iamnoel/live
Fast International Shipping

Easy 14 Days Returns

14 days money back guarantee*

Quick Support

Get answers to your questions fast via Live Chat, Phone or Email!