Regular price
Sale price
€53,40 EUR
Unit price
per
Sale
Sold out
Comes with FREE galvanised pole mounting clamp (U-bolt).

The 3dBi Optimised Helium Antenna offers +7% forward Power Transmission compared to alternative non optimised VSWR Antenna designs.

Results in higher coverage and Increased HNT $ revenue.
New Optimised Performance Helium Network Antennas from McGill Microwave Systems Ltd
McGill Microwave Systems introduce the 3dBi High-Performance Antennas for use with the Helium Network offering superior Power Transmission compared to other commercially available alternative non optimised VSWR Antenna designs.
This new Antenna design has been specifically tuned to operate with peak performance over only the frequency band of interest to UK/EU Helium Hotspot operators – the UK/EU 868 frequency band.
Most commercially available Helium Hotspot Antenna designs available today are designed to be universal – meaning that the one product has been designed to cover both the European EU868 and US915 Frequency bands – resulting in designs that may be non-optimised for either frequency range.
Antenna Connector: N Male 
These optimised Antennas feature a superior VSWR performance of 1.5:1 maximum – which immediately results in over +7% more transmitted, non-reflected Power from your Antenna and reduced Mis-match loss when compared to many of the commercially available 2:1 VSWR performance.
Antenna designs combined with an excellent 56 +/- 1 degrees (3dBi) signal radiation footprint.

View full details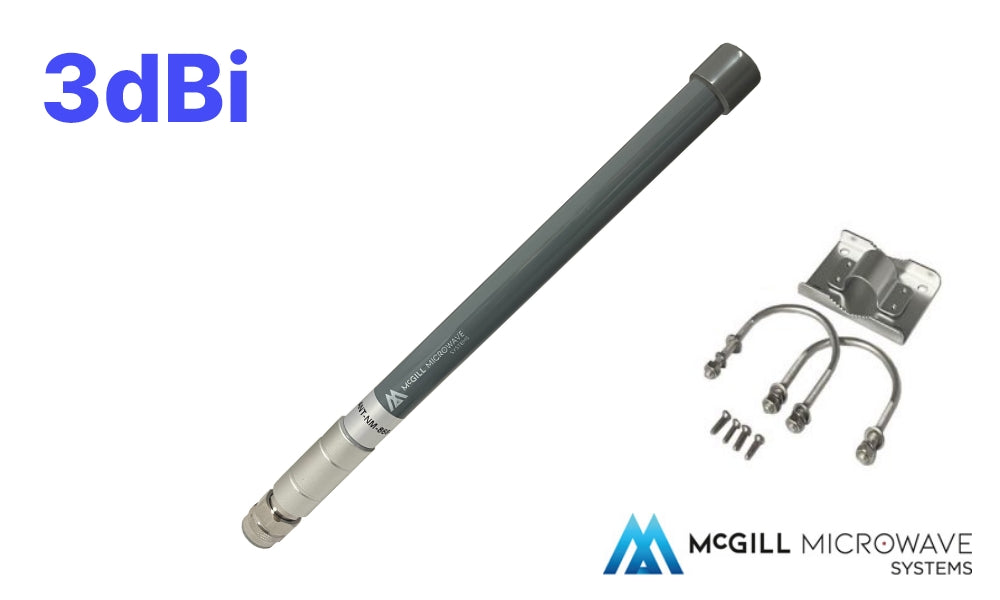 Doubled my earnings compared to a 6 dBi unbranded antenna
Really happy with the results. I decided to downgrade from 6 to 3 dBi since my antenna is near some tall buildings and my antenna is no clear line of sight towards the horizon. Putting my antenna up onto a pole 8 meters above groundlevel is what's making the most difference I guess. Location and height is actually wat really matters the most. Choose a antenna that fits your location, hotspot density and surrounding buildings included.
Great product
This antenna have increased 30% more witnesses. Thank you :)
Good quality product
Not big size (31 cm). Very good building quality, good pole mounting clamps. I installed it in not very big city in quite an open area on the rooftop of a garage, on an 2 meter long pole. There are several hills with 5story builduings in the line of sight and the antenna is performing very well. Recommended product and good seller. Very fast shipping, no additional charges in European Union.
Hi DP! Many thanks for your review. We're really happy to see you're satisfied with our products and service. Thanks!
Fast International Shipping

Easy 14 Days Returns

14 days money back guarantee*

Quick Support

Get answers to your questions fast via Live Chat, Phone or Email!