Regular price
Sale price
€61,17 EUR
Unit price
per
Sale
Sold out
Comes with FREE galvanised pole mounting clamp (U-bolt).

The 4dBi Optimised Helium Antenna offers +7% forward Power Transmission compared to alternative non optimised VSWR Antenna designs.

Results in higher coverage and Increased HNT $ revenue.
New Optimised Performance Helium Network Antennas from McGill Microwave Systems Ltd
McGill Microwave Systems introduce the 4dBi High-Performance Antennas for use with the Helium Network offering superior Power Transmission compared to other commercially available alternative non optimised VSWR Antenna designs.
This new Antenna design has been specifically tuned to operate with peak performance over only the frequency band of interest to UK/EU Helium Hotspot operators – the UK/EU 868 frequency band.
Most commercially available Helium Hotspot Antenna designs available today are designed to be universal – meaning that the one product has been designed to cover both the European EU868 and US915 Frequency bands – resulting in designs that may be non-optimised for either frequency range.
Antenna Connector: N Male 
These optimised Antennas feature a superior VSWR performance of 1.5:1 maximum – which immediately results in over +7% more transmitted, non-reflected Power from your Antenna and reduced Mis-match loss when compared to many of the commercially available 2:1 VSWR performance.
Antenna designs combined with an excellent 58 +/- 1 degrees (4dBi) signal radiation footprint.
View full details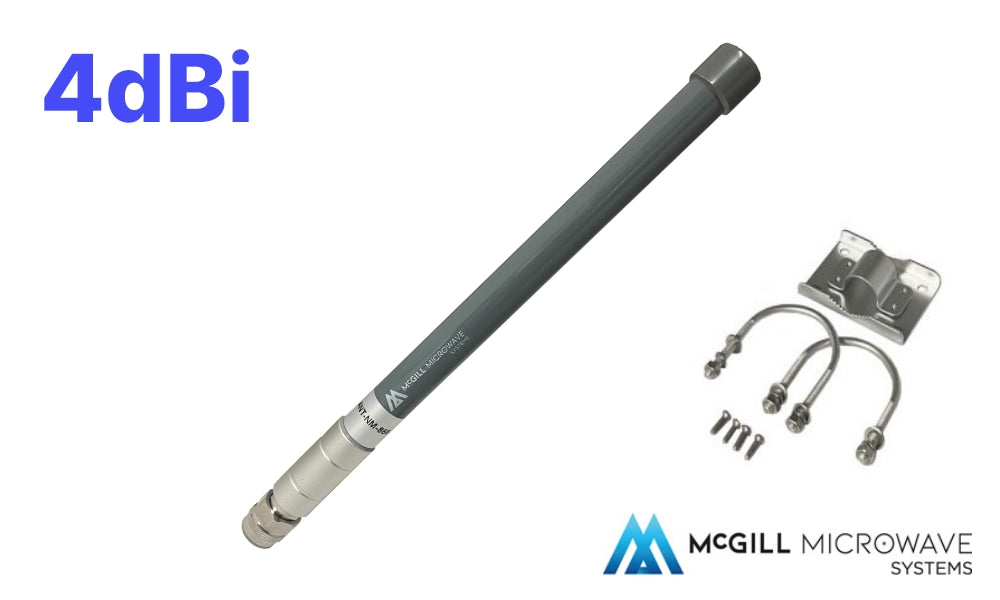 4 dpi migill anttene
Top anttene ik ben er heel blij mee hij doe het goed ik hat eerst en 5.8 anttene maar de deeze doe het beeter echt en aanrader
Hij is snel geleevert en netjes in gepakt
Hij was er snel en netjes in gepakt ik hat en 5.8 dbi antene van rak kreeg niet veel maar nu met deze mc migill 4 dbi doe het tot nu thoe beeter ik hoop dat dit nu zo blijf doen
Prima voor binnenstad
Via Chat advies gevraagd voor Helium Miner antenne in de binnenstad (hoge gebouwen om de woning). 4dBi was het advies. Tot nu toe prima resultaten! Hangt op circa 5-6 meter hoog.
Not so good
10 Leute die mich sehen und ich sie. Habe davon mehr erwartet für diesen Preis viel zu teuer.
Small but effective
Installed it a week ago and immediately started to notice a huge improvement in terms of stability and number of witnesses
Fast International Shipping

Easy 14 Days Returns

14 days money back guarantee*

Quick Support

Get answers to your questions fast via Live Chat, Phone or Email!